Is The Long Wait Over For The Ladies?
Posted By: Maxibounce | Posted Date: Wednesday, May 26, 2021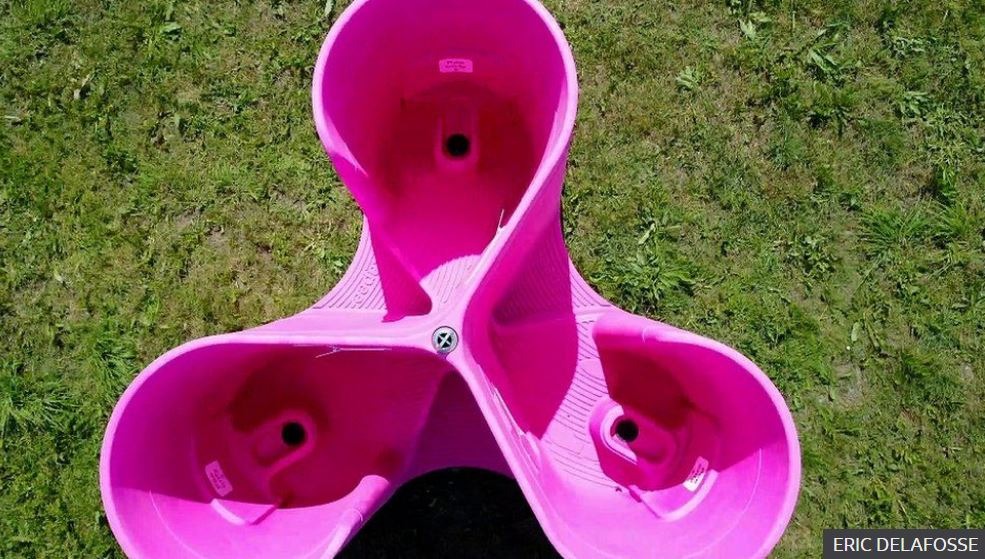 A few years ago, Nathalie Des Isnards was attending a music festival with her husband David, and planning to watch her favourite group.
Before the show, they headed to the toilets. "I spent 30 minutes in the queue waiting to pee," she recalls. Much to her frustration, she missed the first part of the concert.
Meanwhile David took just "two minutes", and saw the whole show.
"I was upset. I told myself, 'We're in the 21st century, something should be done about that.'"
She set about creating a women's urinal. The simple seatless basin she devised is housed in a cubicle with roof and door, designed for faster use but also privacy. "I was not a designer. I was a user first," says the 46-year-old.
Despite innovations such as hers, women continue to face queues because, in Nathalie's opinion, "Up to now, nobody has cared".
However, thanks to social media, and growing competition between event organisers, she thinks the issue is getting more attention.
"[It] forces them to offer better services," she explains. Also, organisers now realise, when women are queuing, they're not spending money.
Des Isnards says 100,000 women used madamePee last year, at 15 events across France, including the Women's World Cup. "It fits all women, not only young ones open to innovation."
Two units have been also been installed in Paris as public amenities, she says. This year the loo will be in several other countries.
"The ambition is very clear. It is to make it standard that each time you have urinals for men, you have a urinal for women," says the French entrepreneur.
Even newer designs are aiming the trip to the loo even quicker.
Copenhagen-based architects, Gina Périer and Alexander Egebjerg have designed Lapee. It's a female toilet consisting of three squat-urinals, moulded from bright pink, recyclable plastic.
"It's just insanely more efficient," says Ms Périer, 25.
The idea came to them while volunteering at the famous Roskilde music festival. "I couldn't imagine going to a festival or a sport event without male urinals being everywhere," says Mr Egebjerg, 29. "There's absolutely no reason that women shouldn't have urinals as well."
See more at https://www.bbc.co.uk/news/business-51293676?fbclid=IwAR3VAYaHCyHgZfZ5F1pMJihCHG981PKOQOOKfF59FRDq0KohimqLTwYQgAM