Product Description
Junior Sumo Suits by Supersumo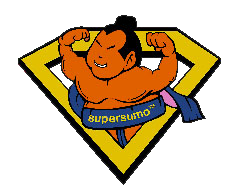 Latest 2022 junior Supersumo Set designed for 6 - 11 years.
2 junior supersumo sumo suits
2 supersumo sumo helmets
2 supersumo neckbraces
1 x 10ft mat (3mx3m)
Easy Clean
Easy Operation
3 year warranty
Test Certificate
Manufactured by original designers Supersumo Ltd, Loughborough, UK.
Manufactured using:
610 grm pvc material (internal / external)
FR foam
webbing
20 IPCA bonded thread
multi-stitched for extra strength
Dimensions:
Sumo Suits: Junior 7 kgs

Mat: Foam filled 10ft square in 2 sections velcroed together with carry straps
Extra information:
Comes with Test certificate and Warranty for 3 years
Choice of colours
Please feel free to contact us to discuss any specific requirements.